Mrs. Franck: More than a Teacher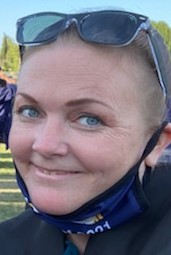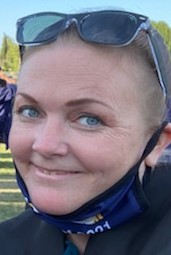 Caring, a firecracker, compassionate, crazy, kind. The words used to describe beloved AP Phycology and World Civilizations teacher, Mrs.Franck. 
Late last November Mrs.Franck sent out a message to her students reading, "Humans. I am in the hospital for the foreseeable future. Please listen to your sub." The next day, an announcement was made during third period. Mrs.Franck had suddenly passed after teaching at Cal High for 11 years. 
An announcement sent out by Principal Bill Schloss read," It is with great sadness that we share with you the untimely and sudden passing of one of our Cal High Condor Family,
Mrs. Sarah Franck. Mrs. Franck was a social studies teacher at California High for 11 years, teaching AP Psychology and World Civilizations."
And," Our thoughts and prayers are with Sarah's husband. George, and their two children at this very tragic time."
Mrs.Franck's passing devastated students and staff alike. "In all honesty no, I still don't believe she's gone," student Carlos Gonzales shares. 
"To me, I just think she went on a trip or something. I know the truth but I guess I refuse to just accept it. It feels like I lost a family member, like a mother, she had no reason to care about me so much yet she would always be there for me."
Student Carlos Gonzales shares a special connection to Mrs.Franck, mentioning he never really thought of her as a teacher," More like a counselor, I would always ask her for help, both about school and personal."
Mr. McFarland, teacher assuming directory of AP Phycology and World Civilizations classes, also shared some personal history with the kind teacher. "Mrs. Franck was Mrs.Hatcher when I first met her when I took psychology my senior year of high school in 2010."
Mr. McFarland recalled the first moment he had seen her since his graduation,"A couple of years ago I was a long-term sub here at Cal. And she came in to help me and it was like I was back in high school and it was a special moment. I was teaching with one of my teachers who was actually one of my favorite teachers."
When talking about what he wanted to mimic in regards to Mrs.Franck's teaching style Mr.McFarland commented," Her passion towards the students and being able to connect."
Mrs. Franck's true love for life created an infinite amount of memories students have to remember. 
Carlos Gonzalez shared one with me," A special memory I have with her was when we were doing some class activity about our senses. When me and my friends decided to walk out of class since we finished the activity….somebody stole a beanbag and we started to play football in the middle of class. Mrs. Franck didn't even tell us anything; she just ignored it and let us play the entire period. She even for a while watched us play and laughed when one of us would mess up, she really seemed to enjoy life and let things just happen."
Mrs.Franck taught more than just what a curriculum directed, she taught those around her valuable life lessons. 
"A life lesson I learned from her was after a club meeting we had a deep talk. I won't get into it but I learned that "whatever happens, happens" to let things just be, and if it's good or bad so be it." Carlos Gonzales also added that her passing reminds us all to "love and hold people close to you every moment you have with them because you don't know when it might be the last time with them."
Mr.McFarland said she taught him to," Treat people kindly, yeah she was always a kind person and a genuine person. That's what I've learned from her."
Mrs.Franck left an impression on all those she met, it was one of vibrancy and compassion. Her true genuine care for people has not gone unnoticed and it is with a heavy heart I say she will be deeply missed by all those who had the fortune of knowing her. 
Leave a Comment
Donate to The Condor Insider
Your donation will support the student journalists of California High School. Your contribution will allow us to purchase equipment and cover our annual website hosting costs.