With the CDC(Centers for Disease Control and Prevention) along with the EUA(emergency use authorization) working together to produce and provide vaccinations to health care workers and the elderly, the steps to giving teens and children the vaccine are slowly approaching. Starting March 15th the California government has announced that those between the ages of 16 and 64 with a high risk of Covid infections would have potential qualifications of receiving the vaccine. Teens and adults can expect themselves to receive the vaccine in the future, but do they want to?

Jadee Ortega is a senior at Cal High School and has multiple family members who are a part of the health care industry. Her mom, as well as her aunt, have both received the vaccine and once it becomes available to the public, she plans to get the vaccine as well. "I think getting the vaccine is important due to it causing fewer risks but, if people have medical problems or are allergic to it, they should have a choice." Ortega believes that seeing as the flu shot is mostly free and can be covered with insurance these fee-waivers should apply to getting the covid-vaccine. She also receives the flu shot every now and then and expresses that because of this the vaccine should not be mandatory due to some people having medical issues or not wanting to get the vaccine. Ortega continues to stay updated on the vaccine through her aunt and other family members and is waiting for the vaccine to become public.

Mrs.Billings is a biologist and chemistry teacher at Cal High School and is well informed about the vaccine. She wishes to get the vaccine as soon as it becomes public. "Vaccines have been medically proven to prevent people from getting infected with the virus," says Mrs.Billings after being asked about her trust in the vaccine. She expressed that being a biologist has given her the ability to understand the medical terms being used to describe the vaccine and it has brought up her confidence in receiving it. Mrs.Billings believes that due to religious and personal reasons the vaccine should not be mandatory although, she would feel safer if those who can get the vaccine, receive it. Whether or not the vaccine is free or has a fee, Mrs.Billings will be receiving it, but still hopes that there would be a possibility of it being available without a cost. Mrs.Billings continues to receive information from her doctor and due to her ability to understand the effects and ingredients in the vaccine, she continues to trust and wait for it to reach the public.

Eva Rodriguez is a junior at Cal High School and is high risk. Due to her condition as well as her Grandma's health, she worries for their safety and believes that the vaccine will help protect herself and her family. Rodriguez also supports the idea of mandatory vaccinations although she believes that this will most likely not be the case. "I think they should but they're gonna get backlash from that, y'know". Rodriguez describes feeling safer knowing that her teachers and peers are also vaccinated and her only concern is how the public would react to the vaccine being mandatory. Rodriguez also hopes for the vaccine to be free for the public but, is willing to pay a fee due to her trust in the vaccine. She continues to stay informed by the CDC and because of the previous testing on the vaccine, Rodriguez is hopeful in waiting for the vaccine to be released to the public.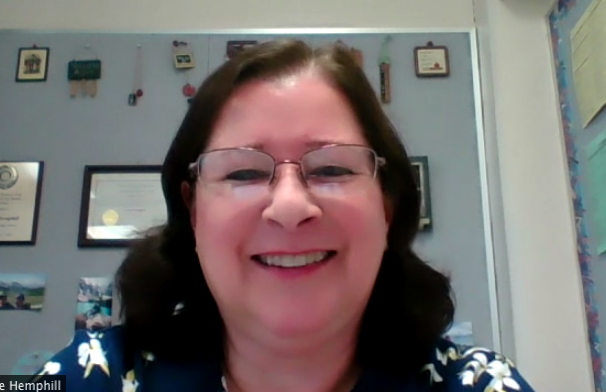 Mrs.Hemphill is a math teacher at Cal High and is also the teacher for CSF. Mrs.Hemphill's husband is one of many people who have received the vaccine for medical reasons, and although he faces the side effects, he is recovering well. This has increased Mrs. Hemphill's confidence in the vaccine and expects to receive the vaccine when it becomes released to the public. Mrs.Hemphill is also willing to pay for the vaccine due to the safety it will provide for herself and her family when going outside. "My first reaction is that I wanna sat yes make it mandatory, yet there's a part of me that says no, give everyone their individual freedom to do it," says Mrs.Hemphill when asked about whether or not the vaccine should be mandatory. Just like others interviewed Mrs.Hemphill also struggles with whether or not the vaccine should be mandatory due to the feeling of safety it would provide her when going out. Mrs.Hemphill believes that the vaccine shouldn't be mandatory as long as students and staff continue to be conscientious about mask-wearing and social distancing when we return to campus.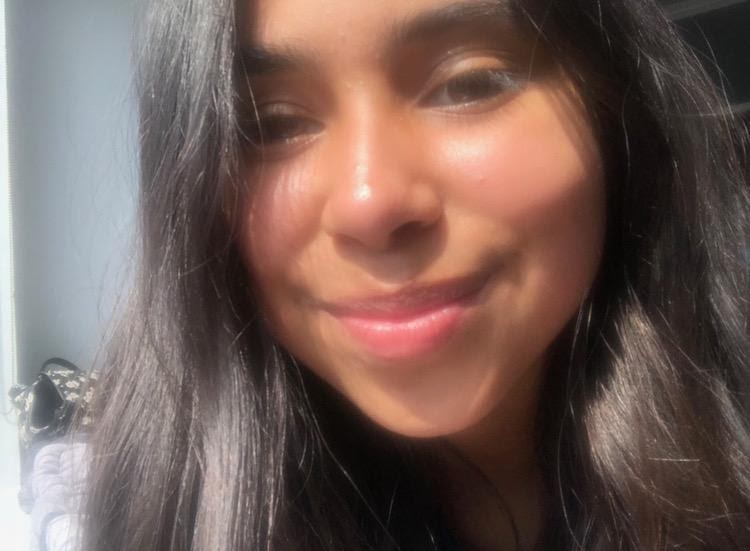 Isabella Montana is a senior at Cal High School and is waiting for the vaccine to become available to teens. Montana's Grandfather recently passed away due to COVID and now fears the further loss of family members or in her words, "I just wanna protect the rest of them". Montana believes the vaccine should be mandatory when returning on campus and believes it will help reduce the spread of COVID. Although she believes everyone should get it, she says there should be some exceptions for those who will have terrible reactions to the vaccine. Montana would also prefer if the vaccine was free but due to her being able to afford the vaccine, she would be willing to pay if that meant others could receive it for free. She has trust that the vaccine is safe due to both her mom and aunt receiving the vaccine and having basic symptoms.