2022 Homecoming Half-Time Show
On September 8th, 2022, Cal High students and supporters gathered to watch the enchanted forest come to life. During the half-time show of Cal High's varsity football team v.s Downey High School, the audience was entertained by the Entertainment Unit's production of "Medusa's Wrath." This was followed by an appearance from Cal High's Performance Group, where they portrayed fairies emerging from the forest. The excitement from the performances wasn't all that was in store for the night. To conclude the show, the 2022 Cal High Homecoming Queen and King were announced.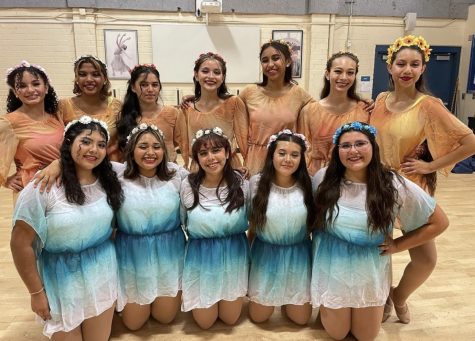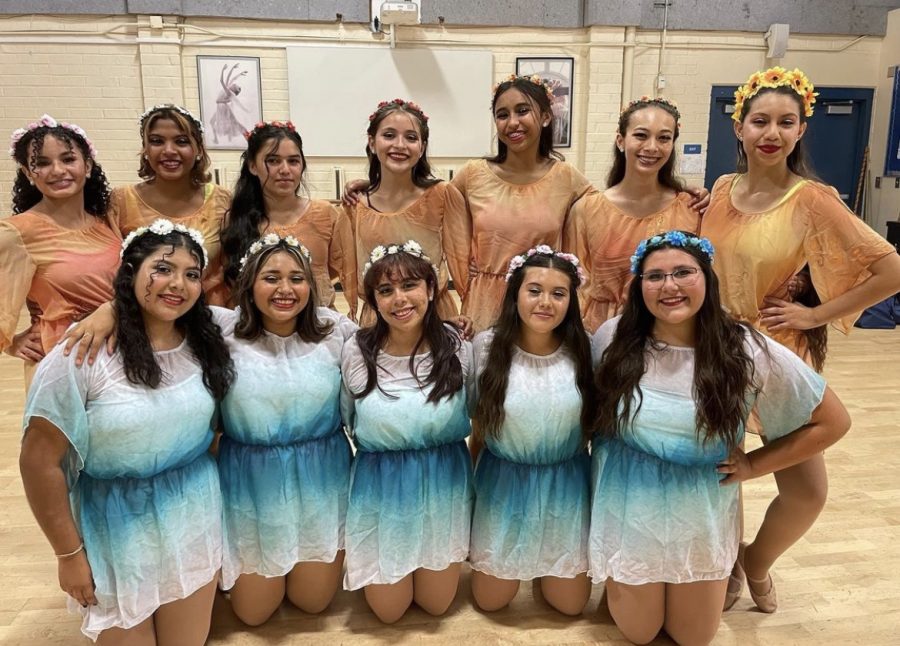 To kick off the magnificent show, the Entertainment Unit shared a standstill piece of their performance known as Medusa's Wrath. Band director Mr. Hernandez was able to further explain the band's Performance as well as attitude towards the overall show. He shares with us how exciting it was to perform yet again and states, "Home games are one of the best parts of the marching band season, and we always look forward to bringing the energy and pumping up the crowd, especially on Homecoming when we also welcome back Cal High Alumni to join us in the stands and relive their high school days in the band and color guard." Mr. Hernandez had also shared with us the upcoming performances of the band and how excited they are to be able to continue bringing spirit to the Cal High community. Their overall contributions towards the halftime show were phenomenal, and it's crazy to think that this was only a snippet of their upcoming 2022 field show competition piece. Mr. Hernandez further evolves on what's in store for the band in the following quote, " The band performed a standstill performance of our 2022 Field Show entitled "Medusa's Wrath." The songs performed were "Medusa lures Poseidon" and "Athena's Rage." We will soon be adding "Serpents" and "The Gorgon's Pursuit" as we complete our 2022 field show. Our first competition will be on Saturday, October 8th, at Mayfair High School, and we hope to see our fellow Condors supporting the band as we take the field in competition for the first time this season!" We can't wait to see what's in store for them and thank them for the entertainment they continue to bring. 
Following the amazing performance on the band's behalf, we also were able to enjoy a dance performance by Cal High's Performance Group, PG Divinity-group 18. They performed a mash-up song called Fantasy, where they portrayed fairies throughout an enchanted garden. They joined us in traveling into a world of mystique and adventure through this upbeat jazz piece with incorporated elements of lyrical styles as well.
   To conclude the show, Cal high's 2022 Homecoming Court was introduced, followed by the announcement of the 2022 Homecoming King and Queen. The Court Princess included the following seniors, Sofia Solorio, Celeste Villa, Ariana Quintana, Hannah Estrada, Leah Cokias, and Andrea Prillwitz. The Court Princes were made up of the following seniors, Matias Garcia, Isai Moreno, Jose Hernandez, Oby Carrillo, Jaden Baker, and George Rangel. Following the emphasis on diving into an enchanted forest, the homecoming king and queen were announced by the revealing of blacked-out vases. The individual prince and princesses were specifically lined up so that the winner had a red rose under their blacked-out vase. When the vases were revealed, whoever had a red rose was the homecoming king or queen. After very stressful suspense, it was revealed that our 2022 Homecoming King and Queen are Isai Moreno and Ariana Quintana. We were able to reach out to both individuals based on how they felt towards this as well as the gratitude that they share with their student body. Isai Moreno shares with us, "It's not every day you win homecoming king, and I couldn't have done it without my friends. Thank you to everyone who voted for me. I hope I didn't disappoint at the dance."  It's touching to see how much of an impact you can make on others, as well as encourage others. It is also incredibly warming to see the gratitude that Isai gives toward his peers as well as his friends. Ariana Quintana shared with us her gratitude by stating, "I want to say thank you to everyone who voted for me and made me queen. It will be a core memory for me." She also adds, ". . . everybody wants to know what I would do if I didn't win; I guess we'll never know." 
   Thank you to those who contributed to the show and the wonderful audience that accompanied it. 
Leave a Comment
Donate to The Condor Insider
Your donation will support the student journalists of California High School. Your contribution will allow us to purchase equipment and cover our annual website hosting costs.