We're Back: Perspectives of a Returning Sophomore
By Cynthia Ibañez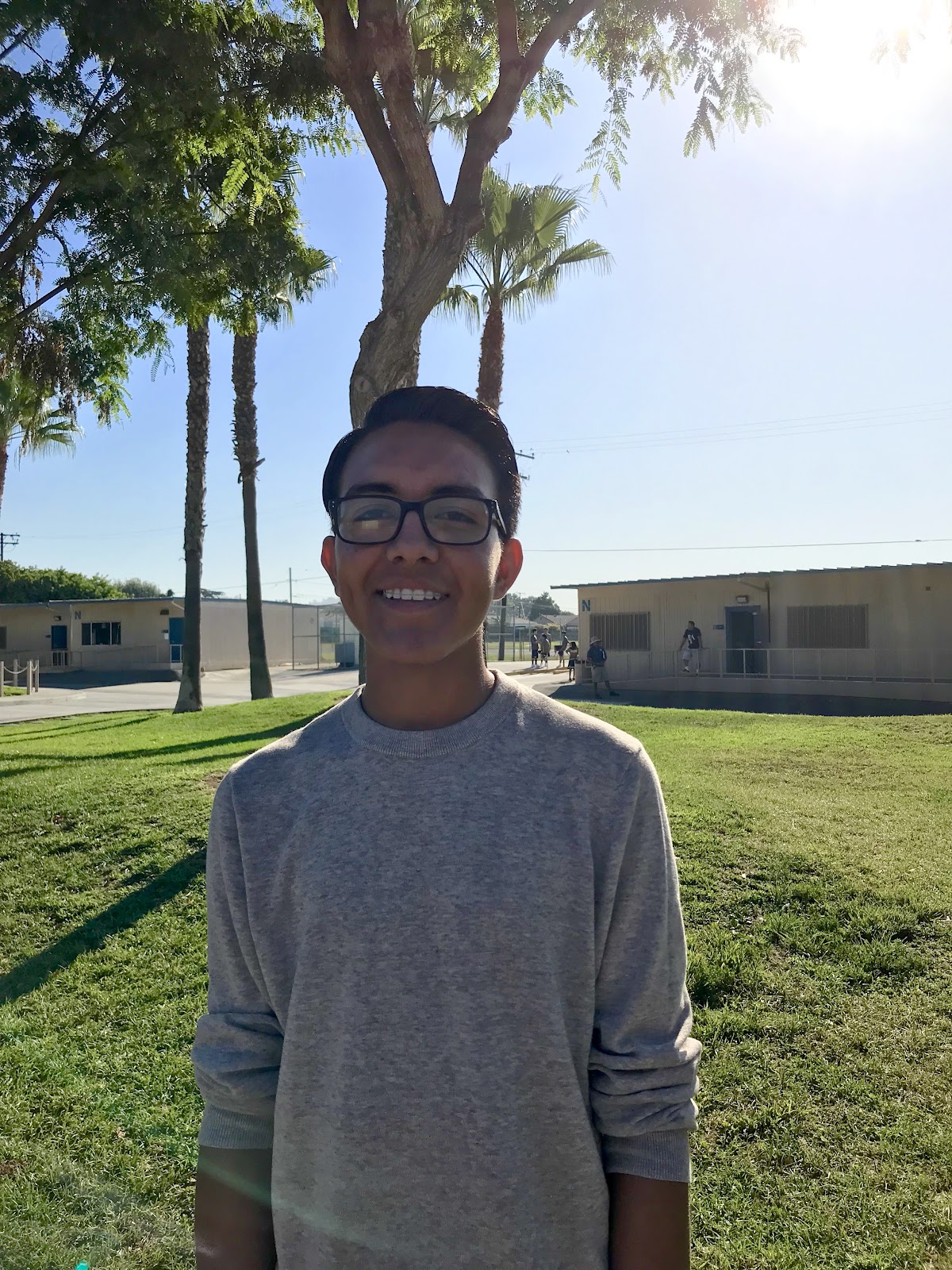 Hi Condors! Welcome back to school ! Now that things are back in full swing, here at Nest News we decided to catch up with a few of you and see how you plan to tackle the upcoming school year!
Current sophomore, Gabriel Garcia, spared some time to tell me all about his busy, involved school life. He shares that he is in the Scholars Program, ASB, MLB, and is President of Sophomore Class Council. He has a lot on his plate as it is the week of the Welcome Back Assembly, in which he will be playing a lost boy- namely, the bunny. I asked him if he knew anything about upcoming events and he responded, "Night Rally is in November so I'm excited for that. Homecoming starts soon. I'm looking forward to first semester because I feel like there's more going on," he also mentioned the Winter Wonderland dance which will be taking place for the second year now.
Starting things off on a lighter note, I asked for his thoughts about current 'controversial' trends, a common thing among high schoolers. He gave his opinion on Tik Tok. "Tik Toks are funny to watch but not to do. I don't have Tik Tok; the only way I see them is through my friends, so I don't really pay attention to that." I asked if he had done anything fun over the summer, "I was at Disneyland for a week!" "Really?!?!" I asked, laughing. He nodded and I was still couldn't believe that he was at the happiest place on Earth for an entire week!
Getting into academics, I asked him about his experience after freshman year. He admitted that it was hard to adjust to at first, but it passed and he was able to do it. This year, he says that he is busier and has harder classes than last year. I was curious to know who his favorite teachers at Cal were; his answer? Mrs. Davies, Mr. McKenzie, and Mr. Reagan. I also had Mr. McKenzie my freshman year and I remembered that he gave us advice on how to avoid falling into a "sophomore slump" once we were out of his class, so I asked Gabriel how he planned to avoid it. "I think I already did," he answered, making us both laugh. "I stayed up until like 12 o'clock last night doing homework. …I mean, just getting on top of homework the day I get it because that's not what I did last year and definitely take advantage of block schedule," he proposed as a solution for himself.
He recalls the Night Rally as his favorite freshman year memory and in looking ahead to his upcoming years of high school, he says, "I'm excited because I'm getting more involved little by little, but it's definitely going to be a busy year. I want to go to as many school events as I can… well in ASB we kind of have to, but still!" He explains his success so far in high school by saying, "I'm very self driven, so I try to do the best I can without anyone having to tell me but my friends definitely do help me if I'm struggling with something, I'm able to rely on them." Being in high school, drama within friend groups is inevitable, and he agreed, saying, "Definitely, sadly, more drama between people."
This concluded our interview, but I wish Gabriel and all the rest of you Condors the best in this new school year! No matter what grade you're in, it's never too early or too late to get involved in all the events and activities we have here at Cal!

Leave a Comment
Donate to The Condor Insider
Your donation will support the student journalists of California High School. Your contribution will allow us to purchase equipment and cover our annual website hosting costs.